Tenet is a subsidiary of Tencent – DaiYueWang , a certified MCN (Multi Channel Network) institution based in China. DaiYueWang is a website with a large Chinese user base and is ultimately owned by Shenzhen Tencent Computer System Co. Ltd and the Nanfang Media Group.  Tenet is an experienced short videos producer driving market trends in mainland China and has been working with Sealand's subsidiary, New Sky Global Media Limited, since 2019. Together, Tenet and New Sky Global Media have rendered short video production services, helping multi-national companies to enhance and raise their brand images in China.
Sealand Group has formed a joint venture company, Tengwuyang Holdings Limited ("Tengwuyang"), together with Tenet.
Tengwuyang is a one-stop advertising solution provider offering services to foreign merchants wishing to launch their goods and services into the Chinese market. Tengwuyang does this by taking advantage of the rise in popularity of China's short video mobile platforms, such as Douyin (known as TikTok elsewhere in the world) and Kuaishou, with over 400 million and 216 million daily active users respectively. The method of achieving success for clients is to create short but original and popular videos on Douyin and Kuaishou to suit the client's brand image, as well as managing and organizing promotional activities to help clients build up and advertise their brands in China.
These short videos are also released together with brand and product information and other services on the mainstream online video platforms in China, including the full range of Tencent advertising channels such WeChat Moment, Tencent Video and Weibo, to create consumer momentum in China.  Tengwuwang also harnesses the substantial rise in popularity and effectiveness of social influencer/KOL (Key Opinion Leader) marketing in China, where internet celebrities sell branded products online through live-streaming.
Tengwuyang can also help foreign merchants to develop B2B supply chain networks.  Using various well-known China e-commerce platforms, Tengwuyang's clients can sell their commodities in the Chinese market with fewer start-up costs and less manpower. It offers a comprehensive way for overseas merchants to tap into the Chinese market, especially the Chinese e-commerce market.  Following the establishment of embedded e-commerce functions in short video apps in 2019, Tengwuyang is next planning to embed advertising into the story plot of short videos, directing viewers to purchasing pages.  This will all be embedded within the same app used by the consumer.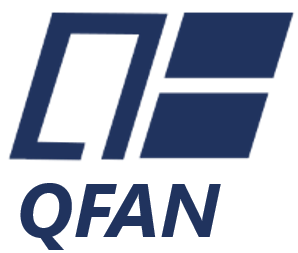 QFan is a Five-Star Tmall global partner based in China and Hong Kong. It provides management and marketing services to platform stores. There are lots of Tmall Global Partners in China but only the one who manages stores which have total over RMB500M transactions can be named five-star (around top 20% among all TP). It has  10 year experience in cross-border e-commerce, QFan's deep knowledge of the e-commerce landscape is a massive resource for ePurse as the Chinese continues to transform shopping and payment habits.
ePurse was formed to provide one stop solution including ecommerce daily operation, online store management, brand-strategic and brand-development services in China and Southeast Asia. It is a JV formed between Sealand and QFan who is an expert in managing online stores in China ecommerce platforms. Tenet, a subsidiary of Tencent, is also one of the beneficial owner of ePurse, this makes ePurse providing advertising service as well.